| | |
| --- | --- |
| | Creating Payroll Software since 1985. |
| | A New Zealand owned Business. |
| | Specialise in Small to Medium sized businesses. |
| | Holidays Act & KiwiSaver Compliant. |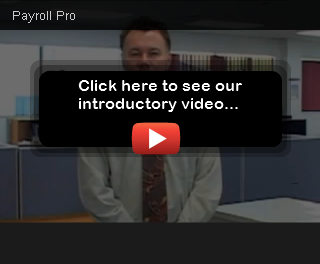 About Payroll Pro and FiveStar Software Ltd
FiveStar Software Ltd is a New Zealand computer software company developing and marketing payroll software for New Zealand businesses.
FiveStar Software Ltd has been developing and distributing Payroll Software for New Zealand business for over 30 years and is currently used by businesses from Kaitaia to Invercargill!
Payroll Pro is an easy to use, quality payroll software package that is perfect for all New Zealand business and is KiwiSaver and Holidays Act compliant.
Payroll Pro makes it easy to process your payroll quickly giving you more time to spend on your business!
Payroll Pro is a full payroll system which covers everything from entering hours, salaries and all leave, to printing or emailing your payslips. You can upload your banking, file IRD returns online, and print a wide range of informative reports.
You can download Payroll Pro and trial it FREE for 3 payruns (or 30 days). If you decide to purchase
our payroll software you can simply enter a Licence Key which will allow you to continue using the information you have already entered during the evaluation period!
Testimonials
Nina (from Nelson): "I have been using Payroll Pro for over 10 years. I have found the service, assistance, and payroll software to be excellent. Annual charges have been kept to a level that the small business owner can afford."
Michael (from Auckland): "I've always found the staff at FiveStar Software prompt, friendly and uncomplicated in response to my requests for help. And I've always found the payroll software to be reliable and easy to use."
Lynda (from Auckland): "I think your software and service is the best I have ever used. I'm not the most knowledgeable in terms of computers and their operation but, with your help from time to time, I can manage your payroll software. It just "feels" sensible to me and isn't as complicated and ridiculous as many other systems seem to me."
Glenys (from Tauranga): "We have been using your package for many years and have been very satisfied.